Aikido New Zealand
Photo/video gallery on the Aikido Shinryukan New Zealand website
2019
Demo as part of The Spirit of Budō: The History of Japan's Martial Arts exhibition 19 July
Photos on Facebook
Demo video on Facebook
Mid year grading with Shihan Nobuo Takase 11 May
Grading photos on Facebook
Silver Duck images – photo copyright by Silver Duck:
Nidan, Sandan & Yondan and wrap-up
Warm-up and 6th & 4th Kyu

Wellington Tenshindo Anniversary seminar 30 & 31 March
Seminar photos on Facebook


Auckland Gasshuku 25-27 February
Group photo
Seminar photos: Aikido Shinryukan Facebook page
Dojo Cho demo by Shigeeda Sensei (video on the Club Facebook page)
Allocated technique demo. Tori: Claudia Uke: Stan (video on the Club Facebook page)
Both videos by Chris Clarke
2018
Brooklyn Market 8 December
Demo photos
Photo copyright: Silver Duck
Japan Festival 24 November
Full video of the Wellington Dojo demonstration – angle 1.
Video by Kan Im.
Full video of the Wellington Dojo demonstration – angle 2.
Video by Kan Im.
Video of Shigeeda Sensei
Nage: Shigeeda Sensei
Uke: Claudia Hill & Stan Stanilov
Video by Connie Toia
End of year grading Saturday 17 November – photo copyright by Silver Duck
Photos:
1st Kyu, Shodan & wrap up
6th & 5th Kyu
Warm up
Aikido Shinryukan 48th International Gasshuku 2-4 March
Video of the Wellington Dojo Cho demonstration.
Nage: Shigeeda Sensei
Uke: Claudia Hill & Stan Stanilov
Video by Kaori Ussher.
Thursday evening class photo impressions.
Photo credit: Crystal Hart/Lioness Photography
YouTube demo clip for Japan Festival 2018.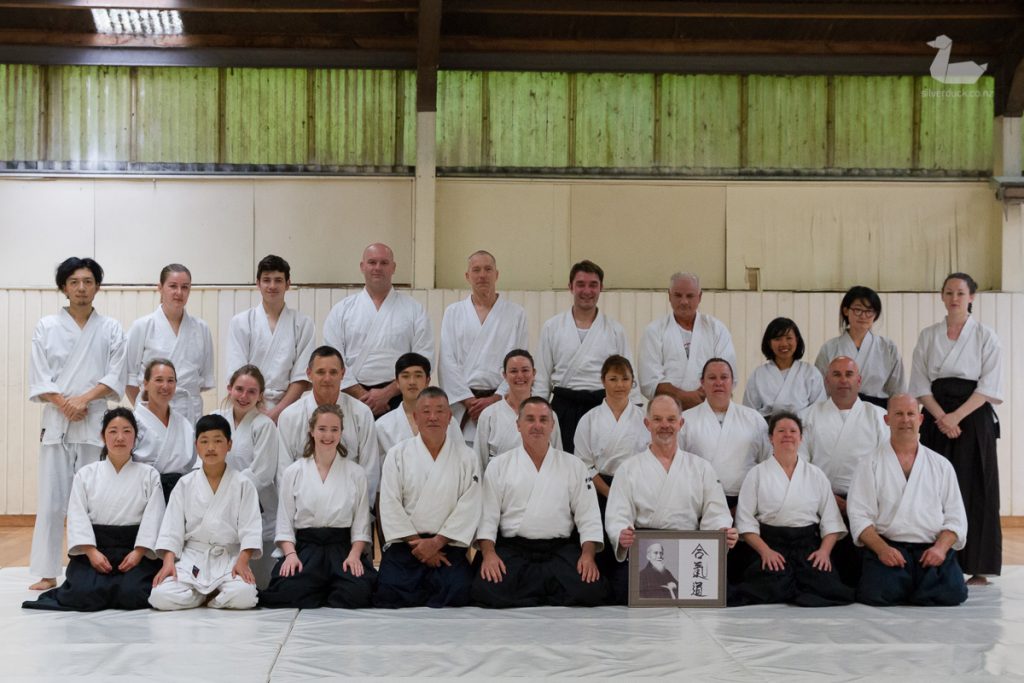 Aikido Tenshindo Wellington, November 2018 grading. Wellington, New Zealand. Photo by Silver Duck.
2017
Mid year grading Saturday 13 May – photo copyright by Silver Duck
Videos:
Sandan
Shodan
Photos:
Sandan
Shodan
2nd & 1st Kyu
6th & 4th Kyu
Warm up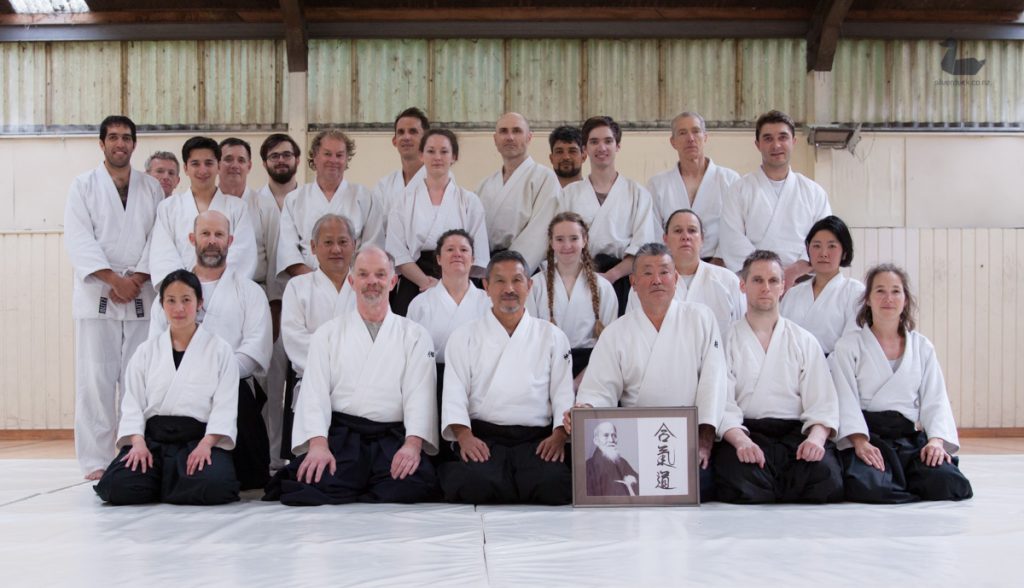 Mid year grading 13 May 2017
2016
End of year grading Saturday 29 October – photo copyright by Silver Duck
Videos:
Yondan
Shodan
Photos:
Yondan
Shodan
2nd – 1st Kyu
3rd Kyu
5th – 4th Kyu
Warm up
10 & 11 September: Seminar with Simon Puffett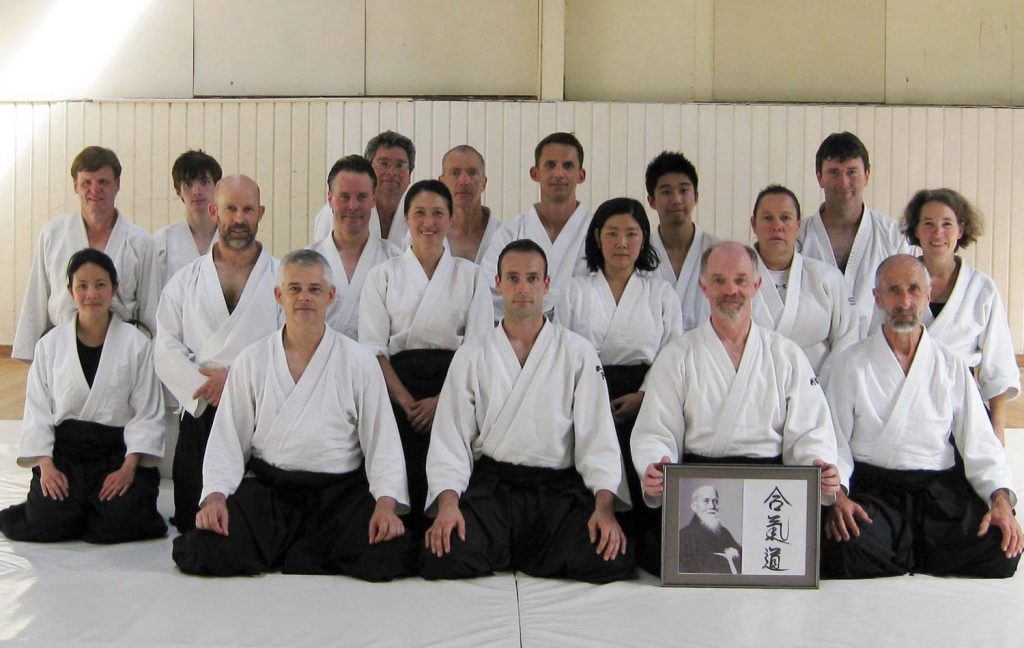 Aaron McConnell seminar in Wellington, February 2016
2015
7 & 8 November: Grading seminar with Simon Puffett
2 & 3 May: Seminar with Simon Puffett
2014
End of year grading Saturday 11 October – photo copyright by Silver Duck
Sandan
Shodan
3rd Kyu
Warm-up and 6th, 5th & 4th Kyu
August: Seminar with Simon Puffett
2013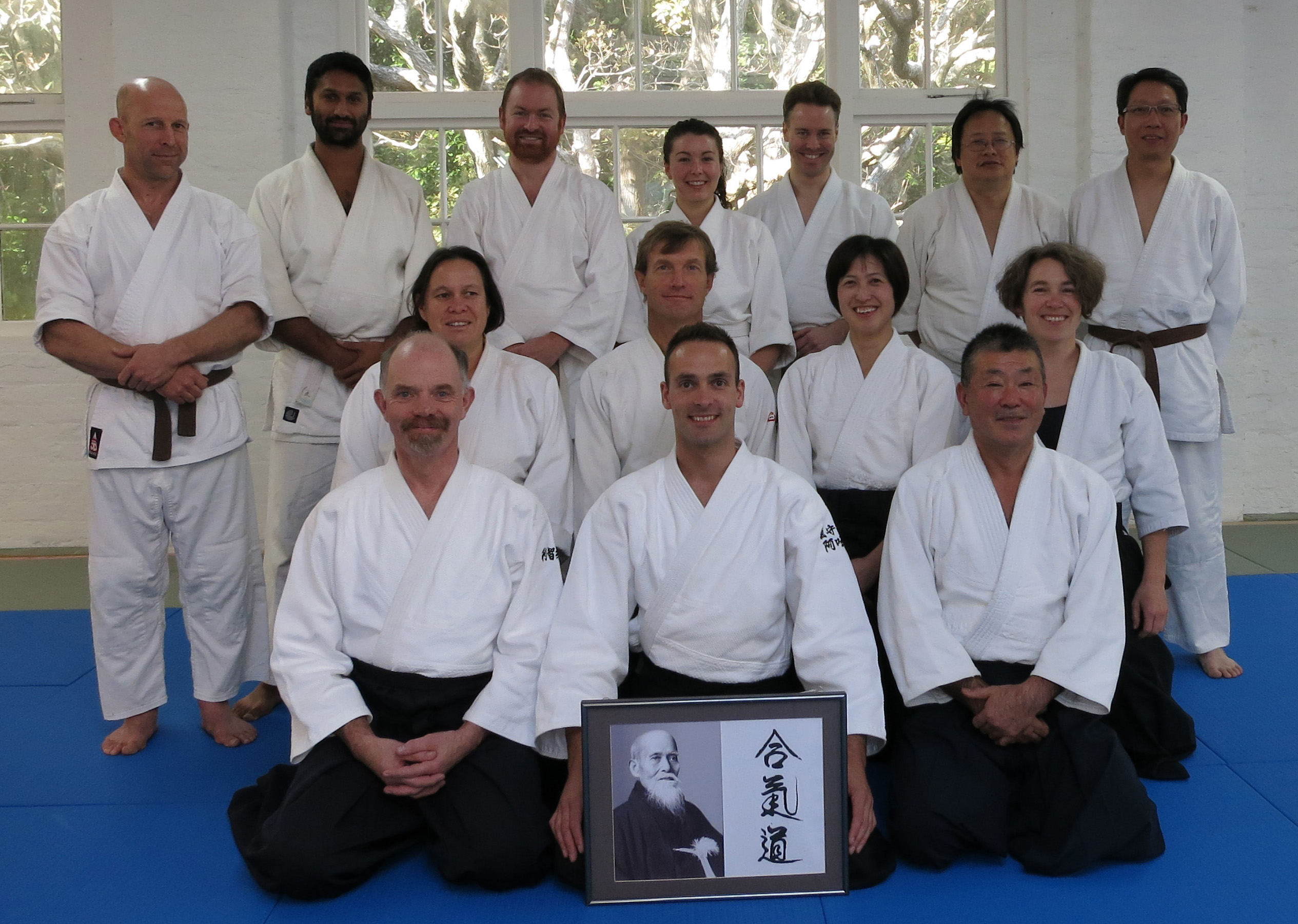 Aaron McConnell seminar in Wellington, May 2013
Shigeeda Sensei and Richard Sensei receiving their 5th Dan certificate at the National Gasshuku in Auckland
2012
July: Seminar with Simon Puffett
2011
May: Seminar and grading
2010
November: Grading seminar with Takase Shihan
March: Seminar with Sawada Shihan