End of year grading & seminar with Simon Puffett 6 Dan
17 – 18 November 2018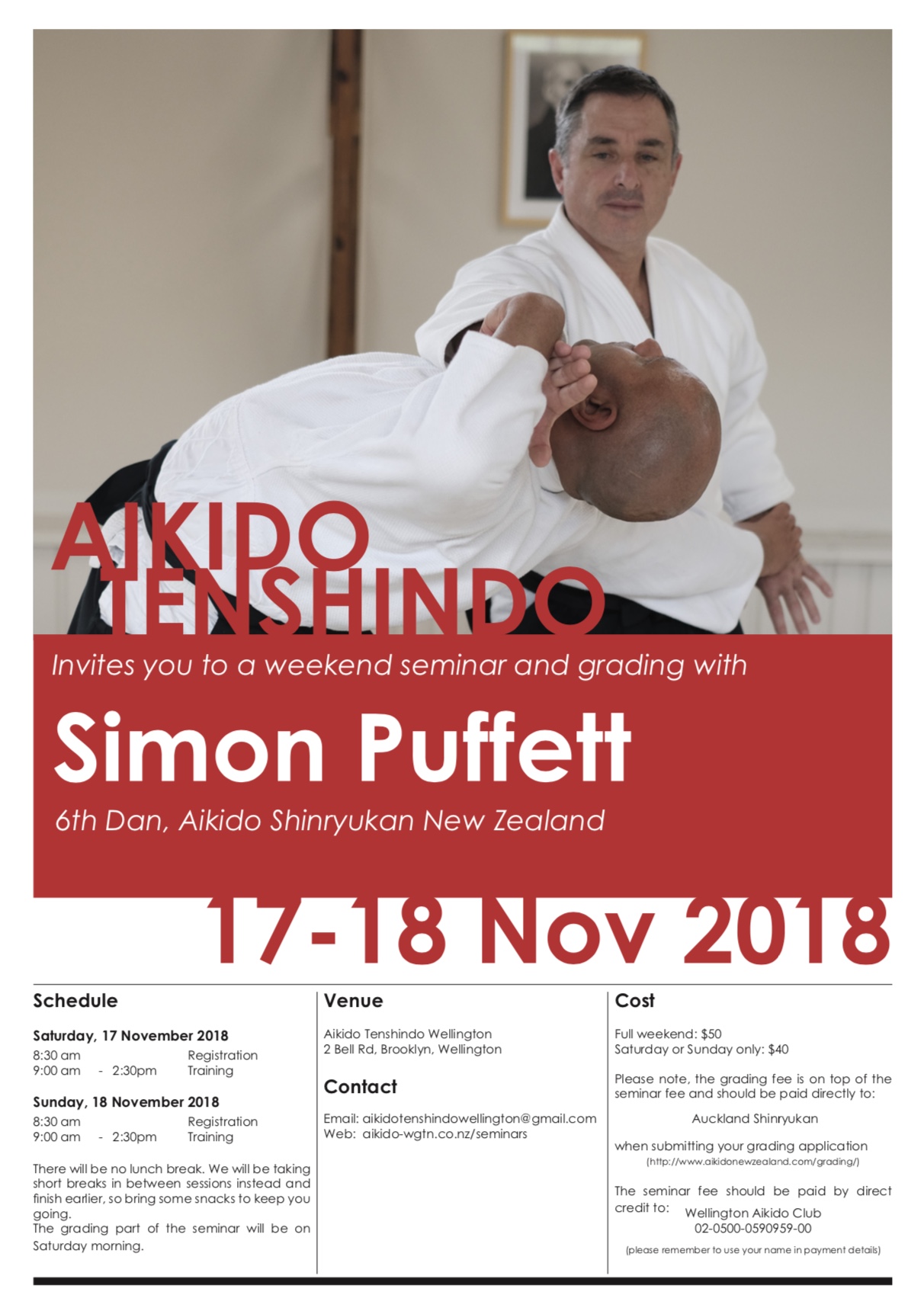 Venue: Bell Rd Dojo, Wellington
Seminar cost: $40 per day or $50 for the weekend.
The seminar fee should be paid by direct credit to: Wellington Aikido Club 02-0500-0590959-00
Grading fee:
Please ensure you have paid for your 2018 annual membership fee before registering for grading. Ideally you would have paid for it at the start of 2018…
Submit your grading application and grading payment through the Auckland Shinryukan website one week before grading day at the latest!
Seminar registration:
Please register through our online form.
Schedule:
Saturday 17 November
8:30am Registraton
9:00am – 2:30pm
The grading part of the seminar will be on Saturday morning followed by training.
Sunday 18 November
8:30am Registraton
9:00am – 2:30pm Training
There will be no lunch break. We will be taking short breaks in between sessions instead and finish earlier, so bring some snacks to keep you going.
---
Aikido Shinryukan 49th International Gasshuku
25 to 27 January 2019
Venue:
St Peter's College Gymnasium
23 Mountain Road, Grafton, Auckland 1023
Guest instructors:
Shihan Ikuhiro KUBOTA 8 Dan from Nara Aikikai,
Shihan Etsuji HORII 7 Dan from Sanda Dojo, Kobe, Japan,
Sensei Lisa TOMOLEONI 6 Dan from Abiding Spirit Aikikai, Illinois, U.S.A
Cost:
Full 3 Day Fee: $235 Early Bird Fee ($300 after 30 September 2018)
More information and registration
---
Wellington Aikido Tenshindo 35th Anniversary Gasshuku
30 & 31 March 2019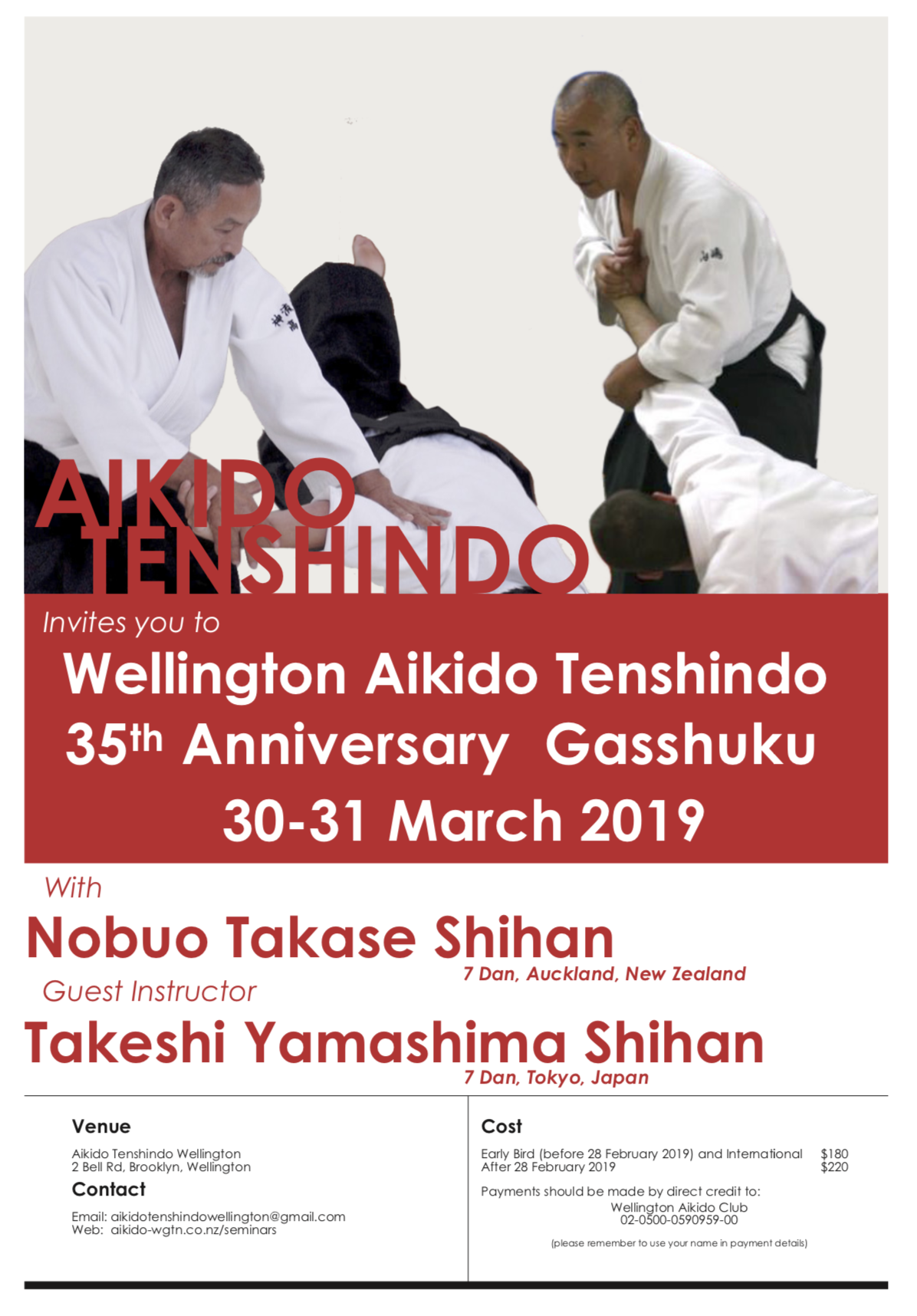 Venue
2 Bell Rd, Brooklyn, Wellington
With: Nobuo Takase Shihan 7 Dan, Auckland, New Zealand
Guest instructor: Takeshi Yamashima Shihan 7 Dan, Tokyo, Japan
Cost
Full seminar early bird before 28 February 2019 and International – $180
Full seminar after 28 February 2019 – $220
Day rates for Saturday or Sunday – $120
Bank payments
Account Name: Wellington Aikido Club
Account Bank: BNZ
Account Number: 02-0500-0590959-00
Reference: Always include your name and seminar details as a reference so the deposit can be tracked.
Dinner
Sat 30 March, 7pm
Location tba
Please register via our online form
---