Grading & Spring Seminar with Simon Puffett (6th Dan)
18-19 November 2017, Wellington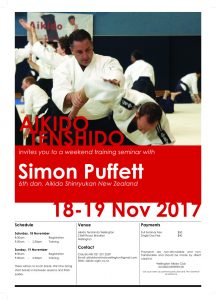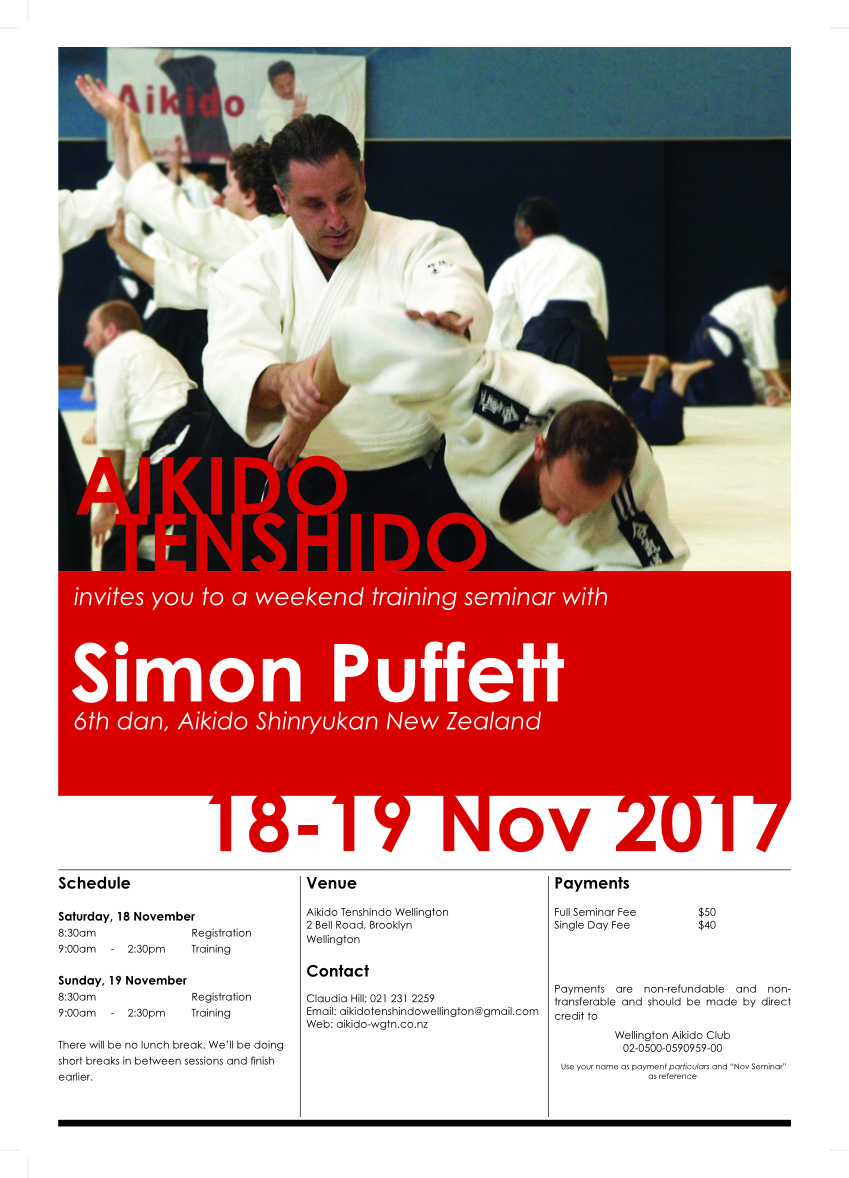 Venue: 2 Bell Rd
Time: 9am – 2:30pm Saturday & 9am – 2:30pm Sunday.
There won't be a lunch break, we will be taking short breaks in between sessions
Cost: Full weekend $50 or one day $40
Please register via our online form
Proficiency test for grading Monday 30 October
If you think you are ready to grade on Saturday 18 November you will have to attend the Monday class on 30 October for a proficiency test to be given the go ahead.
Please register your interest on the Dojo whiteboard list.
Once you have been approved to grade you need to register & pay online via the Auckland Shinryukan website. The cut off date for applying to grade is Sunday 12 November 2017. Please ensure you have paid your annual membership fee before registering.
---
Aaron McConnell seminar
10 & 11 February 2018, Wellington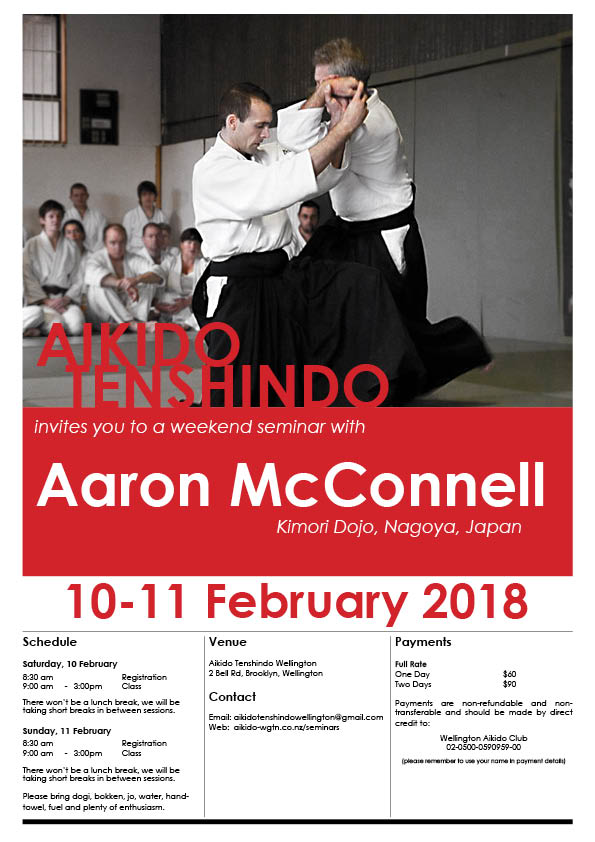 Venue: 2 Bell Rd
Time: 9am – 3:00pm Saturday & 9am – 3:00pm Sunday.
There won't be a lunch break, we will be taking short breaks in between sessions
Cost: Full weekend $90 or one day $60
Registration: Please register online
More details will be available closer to the date!
---
Aikido Shinryukan 48th International Gasshuku 2018
2 – 4 March 2018, Auckland
Venue: St Peter's College Gymnasium, 23 Mountain Road, Grafton, Auckland
Cost:
Early Bird (before 31 October): $200